Comprehensive One-Time House Cleaning in Holliston, MA
Want to get your home ready for a party or special occasion? Our team is here to bring the shine and freshness to your residence!
Services Page
(508) 458-1333
Looking to refresh your living space?
Life's little transitions often bring moments of reflection, joy, and sometimes a touch of chaos to our homes. Have you ever found yourself caught in the midst of a whirlwind of events, glancing at the corners of your residence, and thinking that it needs a little extra polish? That's where Amazing Maids steps in, offering our one-time house cleaning service to residents of Holliston and the nearby communities. Whether it's the preparation or aftermath of a grand celebration, a change of seasons, or you simply don't have the time to give your residence the scrubbing it needs, we'll dive right in. Armed with the skills, experience, and top-notch gear, our trusted team can ensure your living environment gleams.
A rundown of tasks we handle during our one-time house cleanings in Holliston
Tidying up all rooms
Hand wiping ceiling fans and light fixtures (within 2-step ladder reach)
Washing light fixtures in place (without removal, within 2-step ladder reach)
Removing cobwebs
Damp wiping blinds, window sills, and lock ledges
Hand washing moldings and woodwork
Hand washing baseboards
Dusting off lamps and lampshades
Damp wiping pictures and ornaments
Damp wiping and polishing furniture (fronts, sides, and legs)
Damp wiping the top of the refrigerator
Washing and polishing appliance exteriors, emphasizing stainless steel finishes
Scrubbing and wiping the microwave's interior
Intensely scrubbing the stovetop, grates, and drip pans
Scrubbing countertops and backsplashes
Scrubbing and damp wiping kitchen cabinet fronts (within 2-step ladder reach)
Thoroughly scrubbing and sanitizing sinks
Cleaning the window over the sink (without removing screens)
Cleaning one set of patio or sliding doors
Double scrubbing and washing the tub, shower, and tiles for build-up
Damp wiping bathroom cabinets
Washing and sanitizing all bathroom counters and fixtures
Emptying, cleaning, and relining wastebaskets
Vacuuming stairs and hand dusting the wood
Vacuuming floors and then mopping them
Making beds and changing sheets if fresh linens are provided
Hand washing or damp wiping doors and door frames
Damp wiping light switch plates
Hand wiping uncluttered shelves (within 2-step ladder reach)
Our expert team is at the heart of our company
In the area where the standards for house cleaning are rightfully high, our team stands out not just for their expertise, but for their synergy. Meticulously vetted and interviewed in person, each member brings along a wealth of knowledge and skill. However, what truly bonds us is our shared dedication to the company's core values and our collective goal. Each interaction with our team is colored with integrity, professionalism, and unwavering commitment. Thus, we ensure that every recurring or one-time house cleaning in Holliston we perform will be carried out with precision and diligence that ensures optimal results.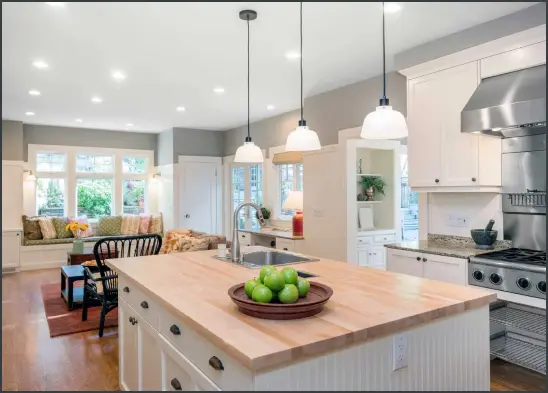 Add-on services you can request for your one-time home cleaning in Holliston
Handling extensive dishwashing
Tending to fridge interior cleaning
Performing detailed oven scrubbing
Eradicating hard water marks on shower doors
Managing laundry tasks, including washing, drying, and folding
Allocating added time for organization and tidiness tasks
Conducting comprehensive wall cleaning
Manually hand-wiping the blinds
Clearing garage floors with a sweep
Polishing windows from within
Use our seamless online booking form to arrange the services you need today!
Our intuitive online form is designed to provide a three-step booking experience that takes the hassle away and delivers instant quotes for your absolute convenience. We are always ready to indulge any special wish you have and personalize our service to fit your needs and scheduling preferences. All you have to do is pick the time that works best for you, select the type of service you want, and hit the "submit" button to get a transparent quote and a confirmation from one of our amiable representatives.

What to clean when guests are coming over?
When guests are on the horizon, it's smart to focus on those spaces they'll spend most of their time in. The living room should be more-or-less pristine, to say the least. Don't forget to scrub the bathroom, as well as the kitchen, especially if the food's on the menu. But if you want to leave a truly excellent impression, consider booking a one-time house cleaning in Holliston. Professional cleaners can provide that elevated touch that will make your space shine.
What is a one-time cleaning service?
Ever wished your home could instantly sparkle without lifting a finger? That's what a professional one-time house cleaning is all about. It's a comprehensive service designed for those special occasions or whenever you feel your space needs a refresh. Rather than committing to a regular schedule, you can call in the pros as needed to elevate your residence's charm.
Do you leave when someone is cleaning your house?
It's genuinely up to you and your comfort level. Some prefer to step out, letting the professionals work their magic unhindered, while others like to stay, maybe even catching up on other tasks. If you're planning for your one-time house cleaning in Holliston, remember – communication is key. Let the team know your preferences, and they'll ensure the process is smooth, whether you choose to stay or go out.
What are the benefits of one-time cleaning?
Life's moments come unannounced – be it an impromptu gathering or a sudden desire to rejuvenate your living space. A professional one-time cleaning is a perfect solution in these situations, turning those moments into memories without the added stress of domestic chores. It's the expertise and attention to detail that truly shine, making every nook and cranny feel brand new. Think of it as a spa day for your residence – indulgent, revitalizing, and absolutely worth it.
Where can I book a meticulous one-time house cleaning near me in Holliston, MA & nearby?
Seeking a thorough, detailed cleaning without the commitment of a schedule? Amazing Maids' one-time house cleaning is perfect for that rejuvenating touch your Holliston residence deserves. Our dedicated team combines a deep knowledge of cleaning techniques with the latest equipment to ensure your space feels as fresh as the day you moved in. 
While we're busy giving your home the pampering it deserves, consider taking a leisurely stroll through the East Holliston Historic District, soaking in the rich history of our town. Remember, if the joys of a pristine home are irresistible to you, we offer both efficient recurring maintenance cleaning and a thorough top-to-bottom deep cleaning as options. Reach out to us today!