Welcome
Hello, I'm Juliana, the owner of Amazing Maids. I'm delighted you've taken the time to visit us! I've been running and managing this business ever since it was established in 2006. For more than 17 years, we've been serving our clients in Holliston and across the region with excellence.
We're an independent, locally-owned house cleaning company that aims to consistently provide an incredible experience while maintaining excellent customer service and demonstrating our commitment to safety, straightforwardness, and integrity.
Testimonials
Thank you for taking the time to visit our website to learn more about us and our house cleaning service. We hope that you find our website easy to navigate and helpful in getting a feel for who we are and what we do at Amazing Maids. As the owner of Amazing Maids, I would love to answer any questions you may have about our company, our service, or how we can help you maintain a cleaner home.
Click or Scan Cards to Contact Us!
Testimonials
Whether you need a deep house cleaning service or recurring cleaning services, we can help. With just a click of a button and a few simple questions, we'll provide you with a free estimate and schedule your next house cleaning appointment in minutes online. If you have any questions or if there is something we can help you with, please don't hesitate to contact our office through the forms on this page or by calling during normal business hours.
A Clean Home Starts Here!
Thank you for visiting our website to learn more about us and our house cleaning services in Holliston and other parts of Massachusetts. We hope you find it easy to navigate and helpful in getting a feel for who we are and what we do at Amazing Maids. As the owner, I'd love to answer any questions you may have about our dedicated company, our reliable service, or how we can help you maintain a fresh and hygienic home.
Check Out Our Amazing Google Reviews!
Amazing Maids is the #1 Rated House Cleaning Service in Holliston MA, and the MetroWest Area since 2006.
Request Your Free House Cleaning Estimate. Book Your House Cleaning Online!
Complete our online Request Estimate form to get your customized cleaning quote. Select the time of your cleaning, add any additional services you would like, then hit the "submit" button. Once you have filled out this form, a member of our team will get in touch with you shortly to confirm the details for your cleaning job.
Locally Owned Maid Services
As a family-owned and operated business, we have been providing top-quality cleaning services since 2006. Starting with just a few customers, we have grown to serve over 200 satisfied clients in the MetroWest area with our professional, friendly, and convenient cleaning services. Enjoy the peace of mind that comes with a freshly cleaned home.
100% Satisfaction Guarantee
We stand behind our work with our 100% Satisfaction Guarantee. We are committed to providing you with the best possible house cleaning service, and if for any reason you are not completely satisfied, we will come back and re-clean at no extra cost to you. Our goal is to work with you until you are 100% satisfied, because your satisfaction is our top priority.
Quality and Trained Professionals
Trust us to provide you with the best house cleaning services in MetroWest. Our professional and highly trained staff take pride in delivering exceptional, reliable, and high-quality services that cater to your unique needs. You can have peace of mind knowing that your home is being properly cared for by our experts, even when you're not there.
Safe and Secure Cleaning
Our highly trained professionals are fully insured and bonded, ensuring the safety and security of your home. We carefully select and background check our employees to provide you with the best customer experience. Our commitment to not working with contractors guarantees your complete security. Trust us to deliver a stress-free and worry-free house cleaning experience.
Exceptional Customer Support
Our team of dedicated experts in Holliston strives to offer reliable customer support. From the moment you contact us until the job is done, our professional staff will work closely with you to ensure a smooth service experience. We take pride in our industry-leading practices that offer you not only convenience but also peace of mind.
Easy Scheduling
Our user-friendly online system simplifies your house cleaning experience. Easily request services, adjust schedules and update payments using our custom-built software. Receive reminders by email, text, or phone before your appointment. Quickly obtain quotes and book cleanings, and include special requests in your account.
One-time Cleaning
Get top-notch home cleaning services across Massachusetts that cater to your needs. Save time and effort by letting our skilled professionals handle the cleaning for your guests, move-in/move-out, party, or holiday preparations.
Recurring Cleaning
Book our professional house cleaning services for weekly, bi-weekly, or monthly appointments without a long-term contract. Put your cleaning needs on autopilot and enjoy more free time while we take care of your house cleaning needs.
Deep Cleaning
Get a thorough top-to-bottom clean with our deep cleaning services. Our expert crew will eliminate germs, remove dirt and grime, and tackle hard-to-reach and neglected areas, leaving your Holliston home spotless and sparkling.
Give an Amazing Maids Gift Card!
Purchase a gift card for someone you care about. This is a perfect gift to give to someone you love on any special occasion. House Cleaning Gift cards can be used for any service offered by Amazing Maids. Just choose the type of service and the amount you're giving and the cards can be delivered instantly via email to the recipient.  Gift cards can be redeemed by calling the office at (508) 458-1333.
A Clean House is a Safe Home
Our goal is to make your home a cleaner and healthier living space.
House Cleaning Day is The Best Day
There's nothing more satisfying than arriving into a clean and safe home.
You'll Have More Free Time
You'll love having more time to spend with your family in a clean home.
Your satisfaction is a measure of our success
Your ultimate trust, confidence, and satisfaction form the foundation of our success. To earn them, we employ only Norfolk's most skilled experts in house cleaning whose work is confidently backed by a 100% satisfaction guarantee. Additionally, we pride ourselves on offering excellent customer service and maintaining a responsive team ready to answer all your questions.
Google Reviews
Discover why we are the trusted choice for homeowners in need of house cleaning services. Check out our client testimonials to see why they love our team's high-quality work. Then, contact us today to schedule your appointment.
We're a proud partner of Cleaning for a Reason!
The non-profit organization, Cleaning for a Reason, offers residential cleaning services for individuals receiving cancer treatment. With a remarkable record of serving over 44,750 cancer patients and donating cleaning services worth more than $15,228,908, this organization is doing an amazing job. If you or someone you know needs assistance, don't hesitate to contact us. We'll help you book your free session.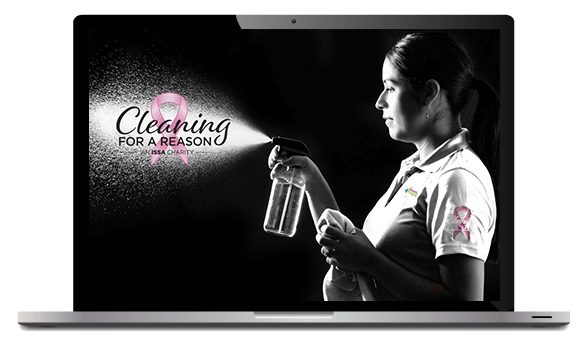 Cancer Patients Receive House Cleaning Free of Charge!
Book Your House Cleaning Appointment With Amazing Maids Online Today!
Complete our online instant quote form to get your customized house cleaning estimate. Select the time of your cleaning, add any additional services you would like, then hit the "submit" button. Once you have filled out this form, an Amazing Maids representative will get in touch with you shortly to confirm the details for your house cleaning appointment.
Contact Amazing Maids for Immediate Questions About House Cleaning Services We Offer!

Frequently Asked Questions
Your Title Goes Here
Your content goes here. Edit or remove this text inline or in the module Content settings. You can also style every aspect of this content in the module Design settings and even apply custom CSS to this text in the module Advanced settings.
What is included in a standard house cleaning service?
Regular home cleaning typically includes common areas, bedrooms, living areas, kitchen, and bathrooms. Tasks may involve dusting, vacuuming, mopping, wiping down surfaces, taking out the trash, and other general activities that will keep your home in Holliston fresh and tidy.
How long does a typical house cleaning take?
The duration of a house cleaning depends on factors such as the size of your home, the level of build up, and the number of rooms that need cleaning. On average, our technicians take between 2 to 4 hours to complete a cleaning job, with larger homes and more comprehensive tasks requiring additional time.
Do I need to be present when the maid service arrives?
You have the choice to be present during your house cleaning service. Many of our customers prefer to not be at home during the cleaning, and choose to provide us with access through a lockbox, a garage code, or a key. We understand the importance of security and take necessary precautions to ensure the safety of your home. Our professional cleaning service team is equipped to handle the task with or without you there.
What is included in a deep cleaning?
Our Deep Cleaning Service provides a comprehensive and thorough process that goes beyond regular upkeep. Our experienced team will hand-wipe all surfaces, scrub away build-up, dust hard-to-reach areas, wash baseboards, and vacuum furniture and upholstery. Visit our Deep Cleaning page for a comprehensive checklist of our services. Trust us for the best Deep Cleaning Service around!
How do I prepare my house for maid service?
To get your home ready for your maids, start by tidying up any clutter or personal items from surfaces and floors. Remove any fragile items and make sure the team has access to all areas, including any keys or security codes required. Finally, communicate any special request or instructions to ensure your home in Holliston is properly taken care of.
How much does house cleaning cost?
The cost of house cleaning can vary depending on factors such as the size of the property, its current condition, and the specific services you request. At Amazing Maids, we offer a no-obligation over-the-phone quote to help you determine the cost of your cleaning service quickly and easily. Contact us today to learn more!
What should I look for when hiring a cleaning service?
To ensure consistently amazing results when hiring a cleaning service in MetroWest:
Look for a reputable company with experience and good reviews
Check if they offer the specific services you need
Ensure they follow safe and effective procedures and use eco-friendly products
Make sure their professionals are trained, vetted, and reliable
Verify their insurance and licensing
Ensure their availability and communication
Look for a satisfaction guarantee
At Amazing Maids, we provide all of these qualities and more to ensure the optimal health and safety of your home.
What is the best house cleaning company near me in Holliston & across Massachusetts?
Amazing Maids is a locally-operated business you can rely on when you want to give your home the care it deserves. We've built our reputation by utilizing tried-and-true methods and top-notch tools and supplies that ensure effective results. We take pride in our dedicated professionals and boast a lengthy list of satisfied clients. Reach out to us today and discover why we're the best!